2020 Sweepstakes
One Stop For All Your Mortgage Needs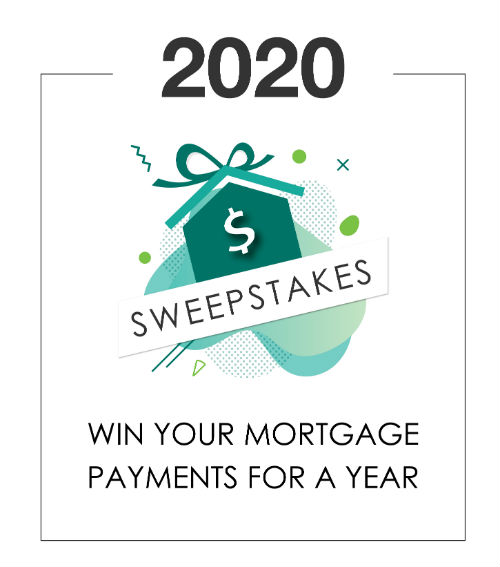 Win your Mortgage Payments for a Year Up To $25,000*
You could WIN up to $25,000 on the first-year payments of your new mortgage with us. One lucky customer per 2020 quarter will win one grand prize consisting of the value of their new Qualifying Mortgage payments during their first year, up to a maximum of $25,000.
Sweepstakes Period: July 1, 2020, to December 31, 2020. Amortization of 25 years on Multi-residential buildings.

Click below image to apply for a Mortgage and YOU could be the next WINNER!